Cali Sheriff to Stop Stealing Canna-Cash from Armored Transport Vehicles
According to Benzinga, armored car service Empyreal Logistics has reached a settlement with the San Bernardino County Sheriff's Department after more than $1 million was seized from its vehicles. This is just one of many cases where cannabis companies, which are unable to access traditional banking and financial systems, have had to rely on transport companies to safely store their day's intake of cash.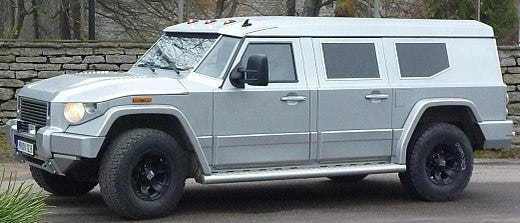 This is a positive outcome for Empyreal, but it does highlight the difficulties that cannabis companies face in dealing with cash. With no banking or financial services available to them, these businesses are forced to rely on transport companies to safeguard their money. This can be a risky proposition, as we saw in this instance, and it puts these companies at a disadvantage compared to their non-cannabis counterparts.
Empyreal, a San Bernardino County-based medical marijuana company, has filed a lawsuit against Sheriff Shannon Dicus and other officials. The suit alleges that Dicus ordered Empyreal's vans to be stopped and robbed on three occasions, making off with a total of $1.1 million.
Under California law, money earned by state-licensed cannabis businesses is not subject to forfeiture. However, Dicus transferred the cash to the FBI, apparently seeking federal "adoption" of the seizures, which would have allowed his department to claim up to 80 percent of the money under the federal Equitable Sharing Program.
When the DEA raided a licensed cannabis transporter in Muskogee, Oklahoma, the local sheriff's department decided to help themselves to the cash. Fortunately, the company that owned the money, Empryeal, filed a lawsuit and eventually got the money back.
The sheriff's department tried to spin it as if they weren't highway robbers, but the fact remains that they forcefully took money from a legal business without any justification. This is a clear violation of the Fourth Amendment, and it's good to see that justice was eventually served.
"Empyreal, our financial institution clients and their state-licensed cannabis customers operate within the law, which is why we chose to bring a legal challenge to the seizures in San Bernardino County," Empyreal CEO Deirdra O'Gorman explained. "Now that the funds have been returned and after meeting with the Sheriff, we are confident that we can continue serving state-legal businesses without future disruptions."